Homepage
Visit your "gîte"
Visit your room
Visit the garden
Contact & booking
Travel to Domremy


______________
To know more about...
______________
______________
Meteo....

The blog ....

update : 1-fév-14
Welcome to Joan of Arc's birth place: Domremy la Pucelle!

"Gîte" accomodation; bed and breakfast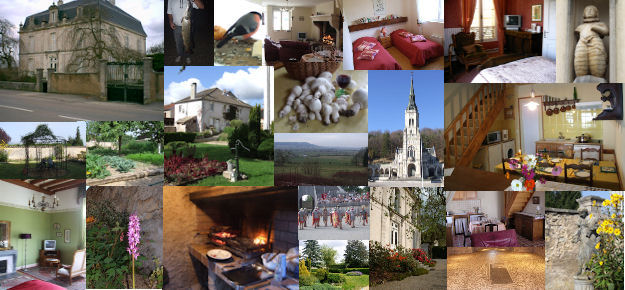 Your holidays in a vintage farmhouse in a lovely village, at a few meters from the house where Joan of Arc was born.
Holiday homes and rooms in the countryside, not far from Neufchâteau, in the west of Vosges. One home is accessible to disabled persons.
A rich historical and religious heritage from antique times to nowadays, arts and crafts, gastronomy, folklore... and also countryside, fishing and hunting, biking, hiking, horseriding,... all waiting for you!